martha stewart has a great feature in their 'home & decorating' section this week of three homes with distinctly different styles and each family's take on life and style within each home. i strongly suggest visiting and taking a gander at each home - i'm especially envious of both the LA spanish-style home since i often pass by those houses on my way about town (do they all look like that on the inside?), and the beautifully done beach bungalow.

beautiful use of coordinating multiple shades of base colors, and LOVE the tree stump/stool idea.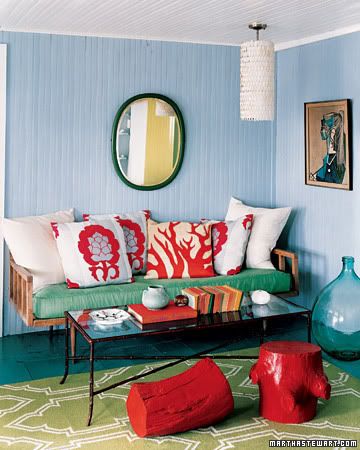 nice pop of color on the painted door panels.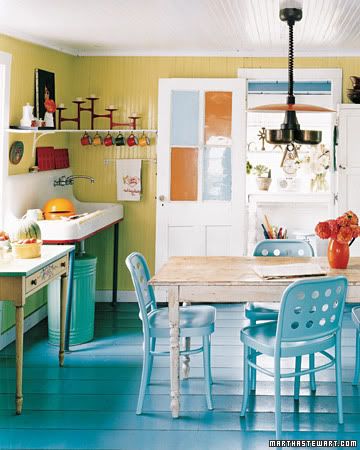 bamboo chairs bought as a novelty item, but work beautifully with the muted color scheme.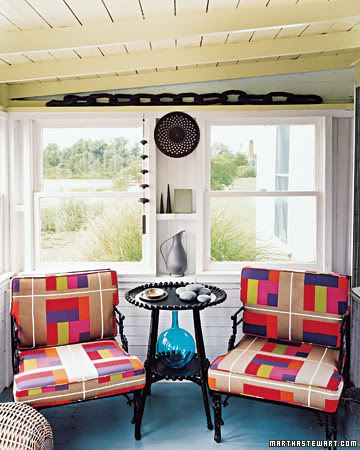 from the southern colonial home.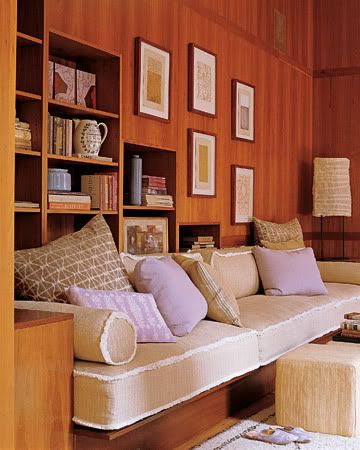 great idea of using a collection as a focal headboard.



another great idea for unearthing treasure with an old fireplace.